Whitney Tour of Spilling Bee and the Biennial
Fourteen CHV members joined Roberta Krakoff and Gail Casale for another special event at the Whitney Museum....
CHV board member Roberta Krakoff and member Gail Casale, her friend and fellow docent, assembled this group of interested members for another special event at the Whitney Museum. This time, their tour focused on two current exhibitions, Spilling Over and the famous Whitney Biennial, and, as the photos below testify, they both coordinated their costumes with the shows!
Spilling Over features paintings from the 1960's and early 1970's that use bold, saturated color to activate perception. Drawn entirely from the Whitney's collection, it includes recently acquired works, as well as paintings acquired soon after they were made.
The Whitney Biennial, the longest-running exhibition in the country to chart the latest developments in American art, features 75 artists and collectives working in painting, sculpture, installation, film and video, photography, performance and sound, "taking the pulse of the contemporary artistic moment."
As always, those in attendance provided many favorable comments about the morning, and several stayed on to explore the biennial further on their own. Happily, there were also several requests for more Whitney tours in the fall.
Roberta Krakoff, Event Host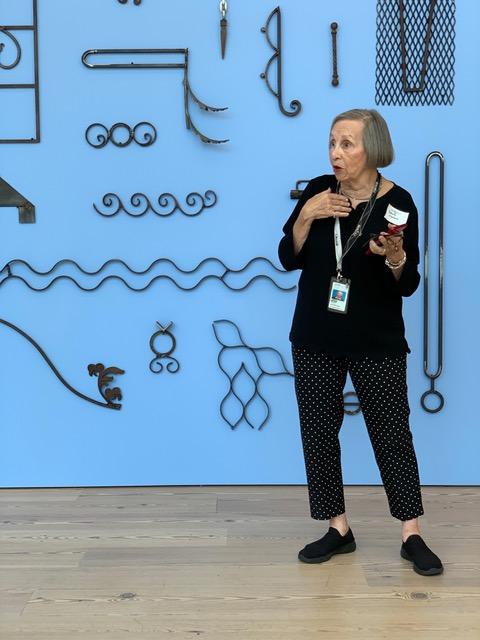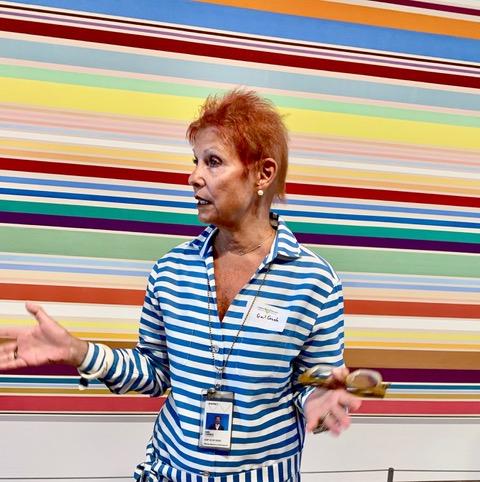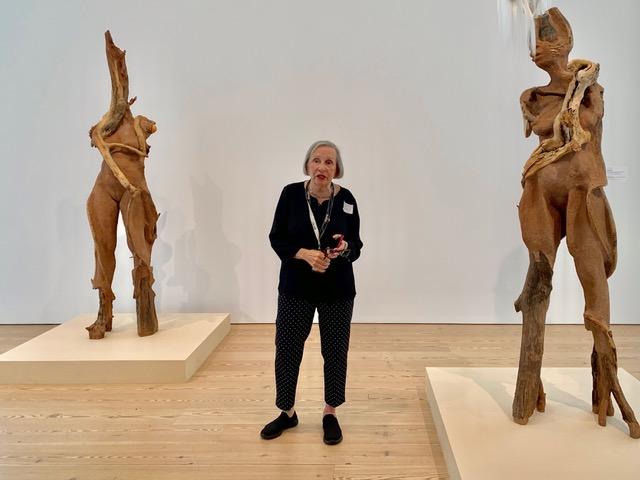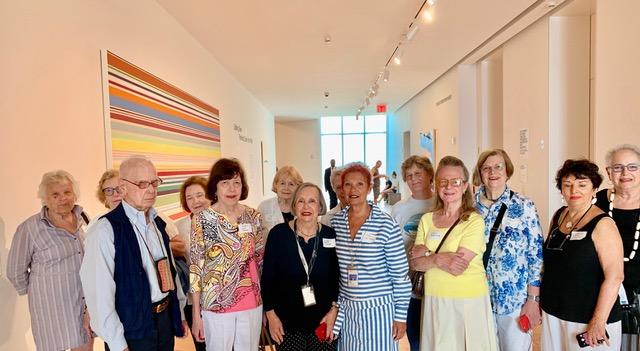 When
July 30th, 2019 10:45 AM through 12:00 PM