About Us
Carnegie Hill Village is part of a nationwide movement that enables people, as they age, to continue living in the communities where they have established strong and comfortable roots. For many older adults, "village" communities such as ours can provide an alternative to leaving a current home for a residential retirement community.
Carnegie Hill Village was first envisioned in 2016 by a group of long-time residents of Carnegie Hill, the area of Manhattan from 86th to 98th Streets, between Fifth and Third Avenues, a community not served by any of the existing village communities in New York City. As of fall 2017, Carnegie Hill Village is a fully incorporated non-profit organization with a growing membership and activities and events organized by and for members (click here to view Upcoming Events and Group Activities.)
Mission Statement
Carnegie Hill Village was established to assist older residents of Manhattan's Carnegie Hill neighborhood with social connections, information and personal resources that can enable them to continue living at home, in their neighborhood, as they age.
Our Members
CHV members constitute a volunteer network of neighbors who wish to age in place while maintaining their autonomy and quality of life. CHV seeks to help its members:
Maintain and broaden their social connections;

Access information about resources to assist aging in place;

Identify and organize activities of interest to other members; and

Increase neighborhood awareness of issues of importance to aging in place.
Building the Village
Carnegie Hill Village has completed incorporation and has been approved by the Internal Revenue Service as a tax deductible non-profit organization (501(c)3). Basic startup support such as legal, design and administrative activities are being provided by knowledgeable volunteers or underwritten by generous friends.  Find out how you can help us complete a firm foundation and continue raising the village around us.
Membership
Interested in joining Carnegie Hill Village? Your annual membership of $100.00 per individual ($200 per couple) entitles you to participate in a variety of group activities organized and operated by our members, and available only to members. You can stay informed about other opportunities and events of interest in our community through our website. In the future, we also plan to establish a listing of local community and personal services recommended by our members.
Activities Include:
Lectures
Reading groups
Exercise groups
Outings to restaurants, museums and events that define our neighborhood, and those in the wider city beyond.
Details about upcoming activities and how to register for them will be posted regularly here on our website, www.carnegiehillvillage.org.
Please note, to help ensure that village members live close to one another, membership will be restricted to residents of Carnegie Hill, as indicated on the map below.
Topics of Interest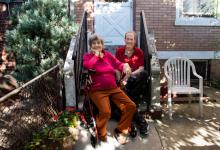 Older Americans are exploring housing alternatives, including villages and home-sharing.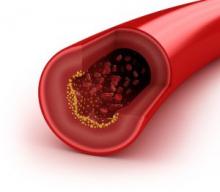 If you're an older adult and you've had an MRI done of your brain, chances are pretty good that your scan showed at least mild signs of cerebral small vessel disease, a very common condition in which the small blood vessels of the brain develop signs of damage.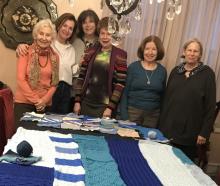 Pictured above, left to right: Paulette Cushman, Dominique Langlois, Maxine Gann, Ellen Korn, Barbara Gentile, Charlene Polan. Missing: Terese Fabian, Miriam Parker.