Rediscover the Works of Morris Hirshfeld
The American Folk Art Museum (AFAM) has mounted a stunning show devoted to the paintings of the self-taught artist, Morris Hirshfield (1872-1946).
AFAM's retrospective is the first comprehensive gathering of Hirshfield's work assembled in the past 80 years. The works on view include wide-eyed cats, wildly patterned dogs, spotted sheep, exotic birds, fanciful landscapes, plus voluptuous women, both clothed and unclothed.  Almost all the paintings reflect Hirshfield's career in the garment industry, where he worked with every kind of fabric and female forms in paper patterns and dress-dummy torsos.
Maligned by leading critics after MOMA exhibited a one-man show of his paintings in 1943, Hirshfield largely faded from public view. However, he continued to paint dazzling displays of pattern, texture, and color creating the feel of cloth and yarn. Featuring loans from private and public collections, the show exhibits over 40 of this self-taught artist's paintings.
You are invited to join Rachel Strauber, a CHV Art Committee member, for a tour of this show on Thursday, December 1, 2022 from 10:30am – 12:00pm.  The group will be limited to 15 people.  Participants will meet up at 2 Lincoln Square, the museum's entrance on Columbus Avenue between West 65th and West 66th Streets.  Please note that face masks are optional, but the museum encourages visitors to wear them and the event host would appreciate your compliance.
If you are interested in taking this tour, please register by clicking the green button below. 
Should you be unable to join us after registering, please let us know no later than the night before our visit by emailing [email protected].  This will allow us enough time to notify someone on the waiting list who may be eager to see the exhibit.
Rachel Strauber, event host
Carnegie Hill Village
https://www.carnegiehillvillage.org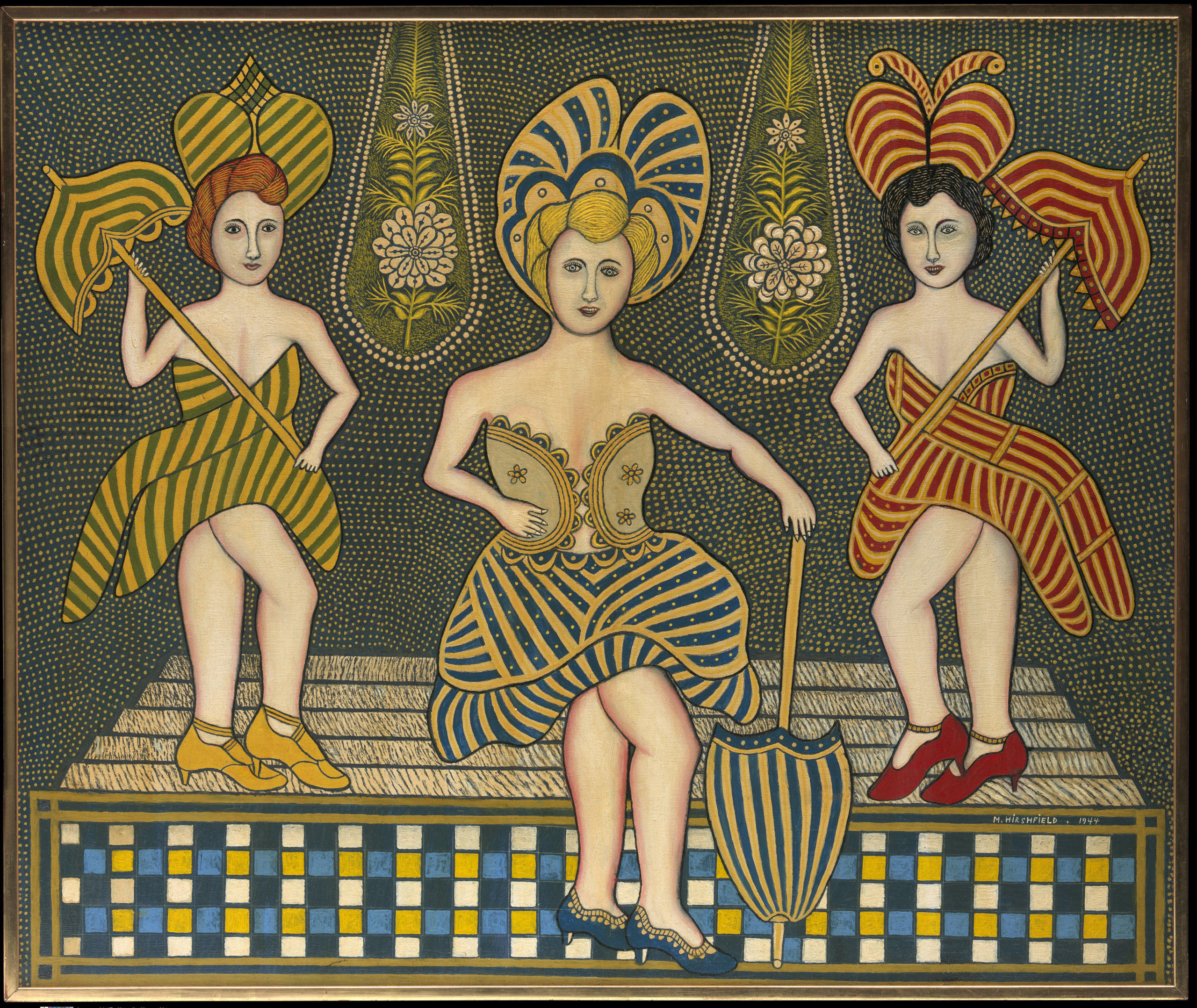 Morris Hirshfield, "Stage Beauties", 1944
When
December 1st, 2022 10:30 AM through 12:00 PM
Location
American Folk Art Museum




2 Lincoln Square


(Columbus Ave between W65-W66 Streets)


New York

,

NY

10023




United States