Dinner at L'Osteria, March 22, 2023
Please join us for a group dinner at 6:30 pm on March 22, 2023.
L'Osteria is a small Italian restaurant in the southern end of our area where we had a very enjoyable dinner at the end of January. We are going back for a group dinner on Wednesday, March 22 at 6:30 PM. Group dinners are one of our most popular activities and are a great way to meet more CHV members.  

L'Osteria is located at 1219 Lexington Avenue, between 82nd and 83rd streets on the east side of Lexington. The restaurant is well-reviewed and focuses on providing great food in a cozy environment. The cuisine is Italian, featuring seasonal specialties and homemade pasta. We will follow our usual custom of ordering from the menu, Dutch treat. You can preview the menu here.

There are ten spaces available.  If you are interested in joining us, please click the green button below to register.   And please, if you find that you cannot join us after signing up, let us know online or by sending an email to [email protected]  That will allow us to include someone from the waitlist.

Carole and Jack Cohn, Event Hosts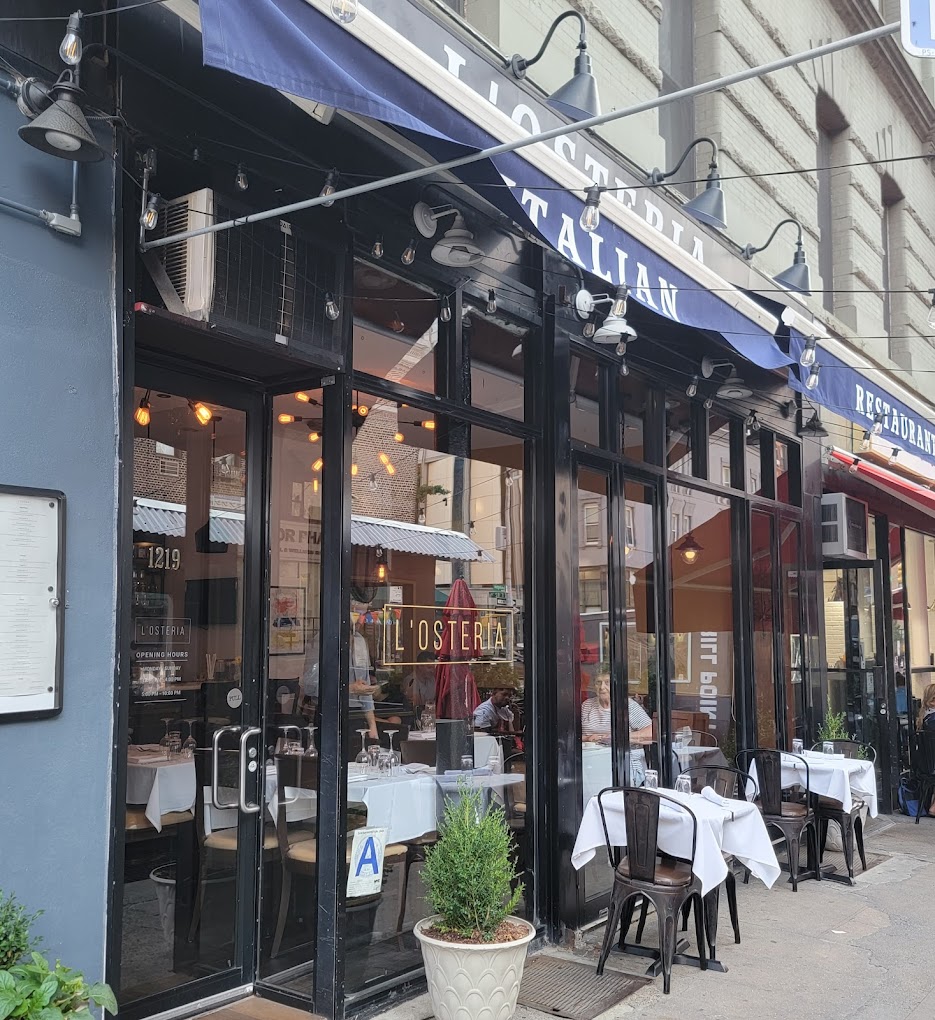 When
March 22nd, 2023 6:30 PM through 8:30 PM
Location
1219 Lexington Avenue
Between 82nd and 83rd streets
NY
United States